How Used Car Prices Spiked During the COVID-19 Pandemic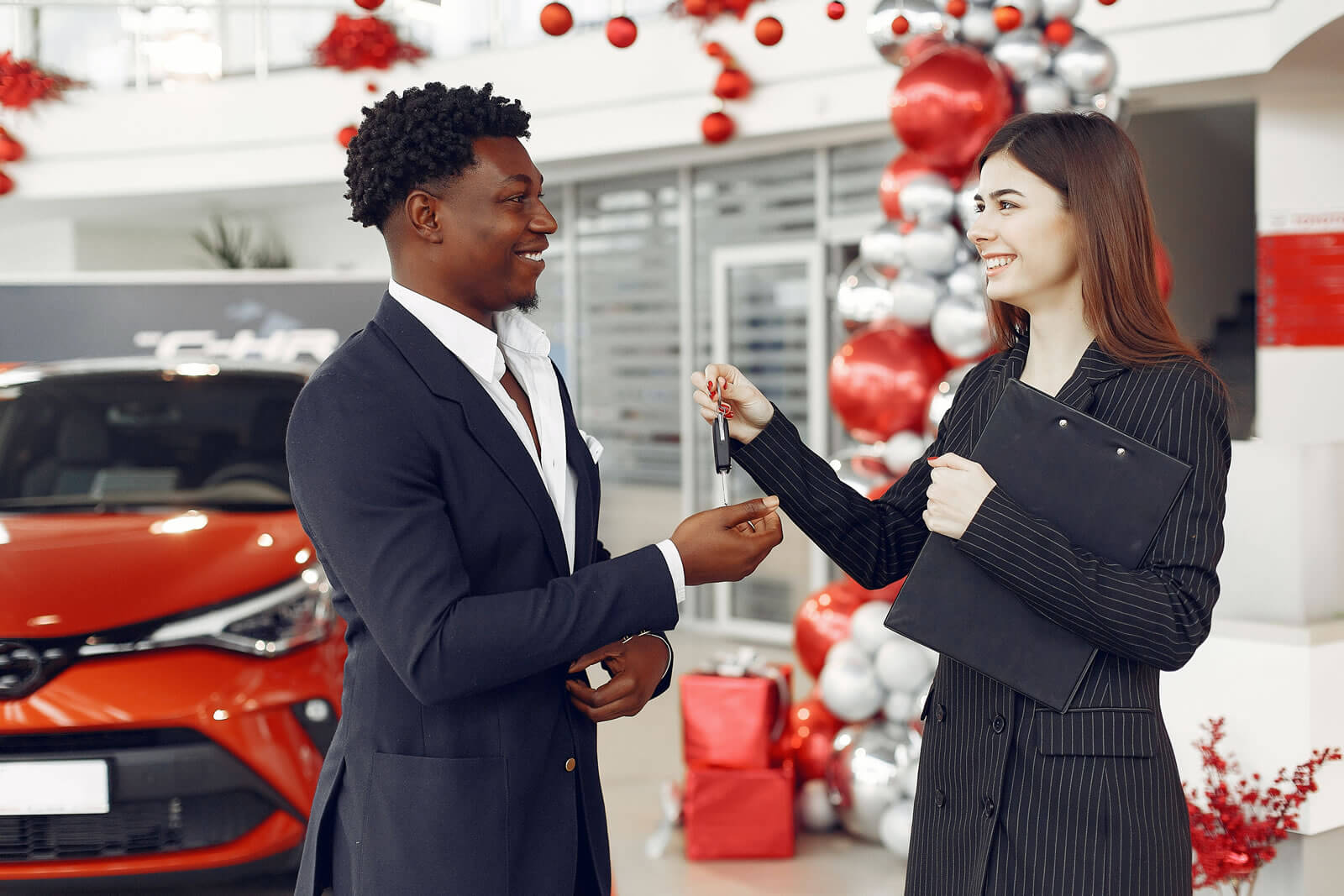 A car salesman handing over keys
USA Today reported that automobile buyers have flooded the market for used cars, since they were looking for the best deals amid higher prices for new vehicles. According to most experts, these consumers were also on the lookout for low interest rates during a time of shortage of new-vehicle inventory.
Consequently, the average listing price for used vehicles stood at $21,558 in July, which was already up by $708 from the previous month. This unprecedented shift came during a time when listing prices are ideally expected to decrease due to depreciation.
According to Ivan Dury, the Senior Manager of Insight at Edmunds, even though consumers can find more discounts in used as compared to new vehicles, these shoppers will find themselves at a very unusual crossroads of demand and supply.
You see, consumers would not have as much negotiation power because the demand for used cars is so high. Naturally, dealers will be unwilling to be flexible according to your budget and they will just move onto the next consumer.
The Consumers Aren't the Only One Who Are Distressed
Automotive supplier sell-offs and bankruptcies were on the horizon during the pandemic and most of these suppliers had resorted to taking extreme measures. However, now that the worst is over, one should expect that these negative economic effects should be mellowed down by now.
In reality, the number of suppliers that are slowly inching towards the danger zones is doubling. Dietmar Ostermann, the Automotive Advisory Leader at PricewaterhouseCooper (PwC) said that these dealerships are experiencing decreased profits and increased debt leverages in the past few months.
According to Ostermann's research, there are at least 30 major suppliers in North America who are, most likely, distressed by the current situation. However, he believes that even though these suppliers are pulling through, other smaller dealerships are facing the worst of the economy.
The most distressed, according to Ostermann, are chassis and body makers, however, vehicle electronics, interior and powertrains suppliers (among many others) are also operating on shaky grounds.
With that said, Ostermann has predicted that more suppliers will declare bankruptcy in the near future while others will either separate their operating units or sell themselves to interested buyers. Since we're taking numbers, PwC is expecting over 200 merger-and-acquisition deals before 2021.
Toyota Expects to Make a Whopping $7 Billion Amidst This Crisis
Toyota Motor Corp reported that their sales were rebounding faster during the pandemic as they expected and this led them to bolstering their sales projections to nearly $7 billion for 2020.
The Wall Street Journal also reported that, according to Toyota, their sales consisted of over 200,000 more vehicles than they anticipated for April to June. Now they expect to sell 7.2 million vehicles in this year, which is still lower than their previous year's total of approximately 9 million cars.
One problem with Toyota in the US is that this brand cannot sell enough of its cars through dealerships. In July, dealerships had a 40-day supply of Toyotas, and this was down from 115-day supply in April. Additionally, a healthy level of supply is ideally considered to be around 60 days.
It seems as if the excessively abundant supply of Toyotas has quickly shifted to a shortage. Now, Toyota's spokesperson has confirmed that their sales recoveries in the US only depends on whether they can manufacture enough vehicles to match the demand.
Audi Differentiates Itself By Cutting Prices and Improving Range
As published by Automotive News, Audi has managed to reduce the entry price of their first ever battery-electric hybrid known as the e-tron. The price of this vehicle has dropped by $8,800 for 2021 while this German luxury brand is working to expand its EV lineup.
Audi's spokespersons released statements saying that they would reduce the price of the e-tron to $66,995 (shipping included) from the previous $75,795 for 2021. The base price of this model had originally been decreased by $8900 but the delivery year-over-year charges were increased from $995 to $1095.
Additionally, Audi also said that they have managed to increase the EPA-estimated range of the e-tron from 204 to 222 miles. As quoted by their spokespersons, this improvement was due to "optimized drive system hardware and software adjustments".
Most Audi dealerships had complaints that this new vehicle's combination of premium pricing pont and range made it a close competitor with the Tesla and other electric vehicles that were being produced by luxury automakers.
In the first 6 months of 2002, Audi had sold nearly 3000 e-trons in the US alone, and these numbers were up by approximately 57% compared to last year's figures (which was the e-trons initial year in the US).
Let Us Help You Get the Car You Deserve
While all these difficult market dynamics make your purchase considerations a lot more difficult, how about we offer you a chance to borrow the cost of your future car despite your bad credit history?
If you partner with CarLoan.com, you will find that getting a car loan for bad credit, no credit or good credit has never been easier. All credit scores are welcome for our services and we can help you get an auto car loan in just 60 seconds!
Visit CarLoan.com today to research current car loan rates, touchless car loans, online car loans and so much more.