8 Tips on How to Buy Cars With Bad Credit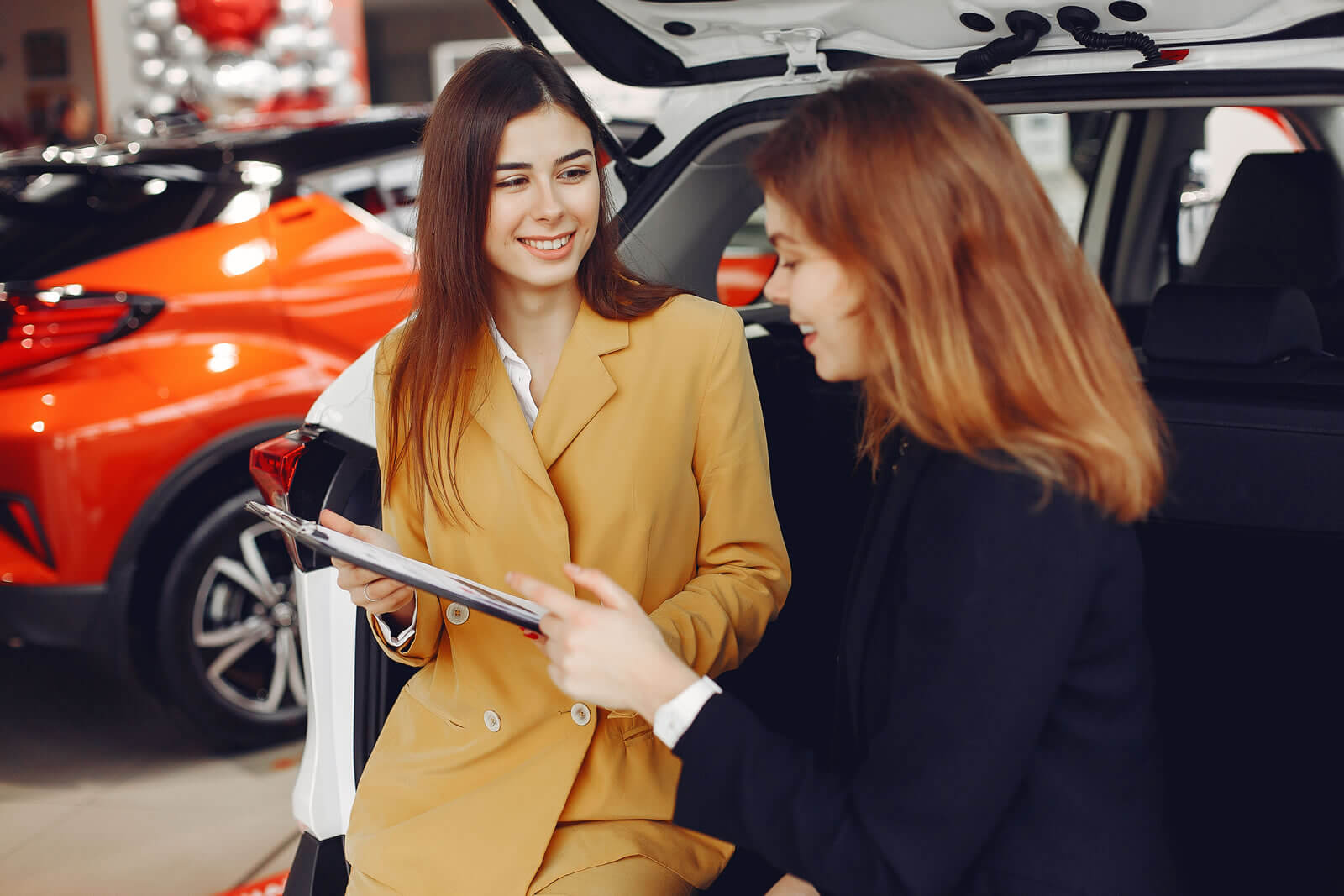 A car dealer speaking to a customer
Your credit history plays a significant role in determining whether you get approved for a car loan. Not only is this a fact, but your credit history will also affect the interest rates you are bound to pay for your purchase.
Unfortunately, buying cars with bad credit will be tough even if you have a stable job and respectable income. You see, a history of late payments, bankruptcy, high debt or repossession are all signs for your lender that you have a high risk of defaulting your loan payments. Naturally, your lenders will do everything to avoid the expenses of repossessing your vehicle.
We're here to tell you that the difficulty of getting car loans for bad credit doesn't necessarily have to stand in the way of you getting a new set of wheels. However, you may have to shop a little differently than you are used to and you should always be prepared for higher costs. The following are a few tips to help you prepare for the process and avoid being taken for a ride:
1. Improve Your Credit Score Before Shopping for a New Car
Have you tried to check your credit report? You definitely need to before thinking about which car you want, even if this means months or years before a purchase.
Pro Tip: Paying extra attention to your credit report before applying for car loans can improve your chances of getting approved, and with great terms.
After checking your credit score, try to identify spending habits or items that may be hurting your report. Try wiping clean bad credit whether this means paying off your creditors, adding positive information to your report or disputing credit score errors (if this is the reason you have bad credit).
2. Avoid Additional Lending or Anything That Makes Your Credit Score Worse
In the months leading up to your car loan application, try to be on your best behavior. In simpler terms, pay everything you owe on time. Try to steer clear of taking up unnecessary major credit obligations, charging large credit card balances or applying for new credit cards.
Potential red flags for most auto lenders include:
Lawsuit judgments
Tax liens
Bankruptcy
Debt collections
Charge-offs
Late rent payments
3. Research Current Car Loan Rates Before All-Out Purchasing With Bad Credit
You can always try researching online car loan rates to have a better understanding of what kinds of rates you should expect. If you manage to return to a good credit score, you will automatically qualify for rates that are below the average you researched.
Alternatively, if you still have bad credit, you should typically expect car loans with higher interest rates. However, you shouldn't expect anything close to double the average rate.
Researching interest rates is necessary because they will not only affect your monthly payment schedules but will also affect the cumulative price tag of your future vehicle.
4. Make Larger Down Payments
Since your credit history tends to limit the size of your car loan (try using an online car loan calculator), a higher interest rate will also automatically reduce the total amount you are comfortable borrowing.
All of this is reversible if you make a large down payment. In doing so, you will have offset taxes, interest and sundry costs alongside widening the choice of vehicle you can afford.
5. Know How Much You Can Afford
Try your best to avoid overestimating figures that you can afford in an effort to buy a better car. Instead of this, try to estimate how much extra money you will be left with after having paid your bills each month. Knowing this figure will help determine a more accurate estimate of how much you can afford to spend.
Even if you weren't worried about car loans for bad credit, you should always refer to your budget to better understand what you can afford to pay. Once this amount has been determined, stick to it even if you manage to get pre-approved for a bigger car loan.
6. Skip Additional Costs
When you're getting a loan for bad credit, you may not get approved for a high loan amount. This also means that you may have to skip a few additional costs such as premium sound systems, a sunroof or leather seats.
Since you're already bound for a high loan payment with the interest rate, don't make things worse for yourself by adding the latest vehicle components to the list.
7. Tread Carefully at 'Buy Here, Pay Here' Car Lots
Has your uncle advised you to visit an on-site financing car lot because they have less stringent (and often shady) credit qualifications? However, what your uncle failed to mention was that these car lots have a reputation for taking advantage of their customers by selling poor quality cars for higher prices.
Since you have no choice and are stuck with bad credit, you might think this is your only lead. However, if you ask your uncle for an alternative dealership and crosscheck the price of a particular vehicle, you (and your trustee advisor) are in for a shock.
If, by some miracle, the price does match the original price of the vehicle, then you should take a professional mechanic with you to make sure the vehicle is in good condition.
8. Go Through All Your Paperwork
Oftentimes, loan documents can be a tad confusing, but since your money and your credit report is on the line, try to spend more time going through all your paperwork. Make sure your paperwork matches exactly what your dealer may have verbally agreed to.
Warning: Shady deals will let you drive away with your new vehicle without signing any documents. Later, when they call you in to sign whatever they have drawn up, their terms may be drastically different with respect to what both parties originally agreed upon.
Let Us Help You Get the Car You Deserve
If you partner with CarLoan.com, you will find that getting a car loan for bad credit, no credit or good credit has never been easier. All credit scores are welcome for our services and we can help you get an auto car loan in just 60 seconds! Visit CarLoan.com today to research current car loan rates, touchless car loans, online car loans and so much more.