How Car Buying and Mobility is Changing in the Midst of COVID-19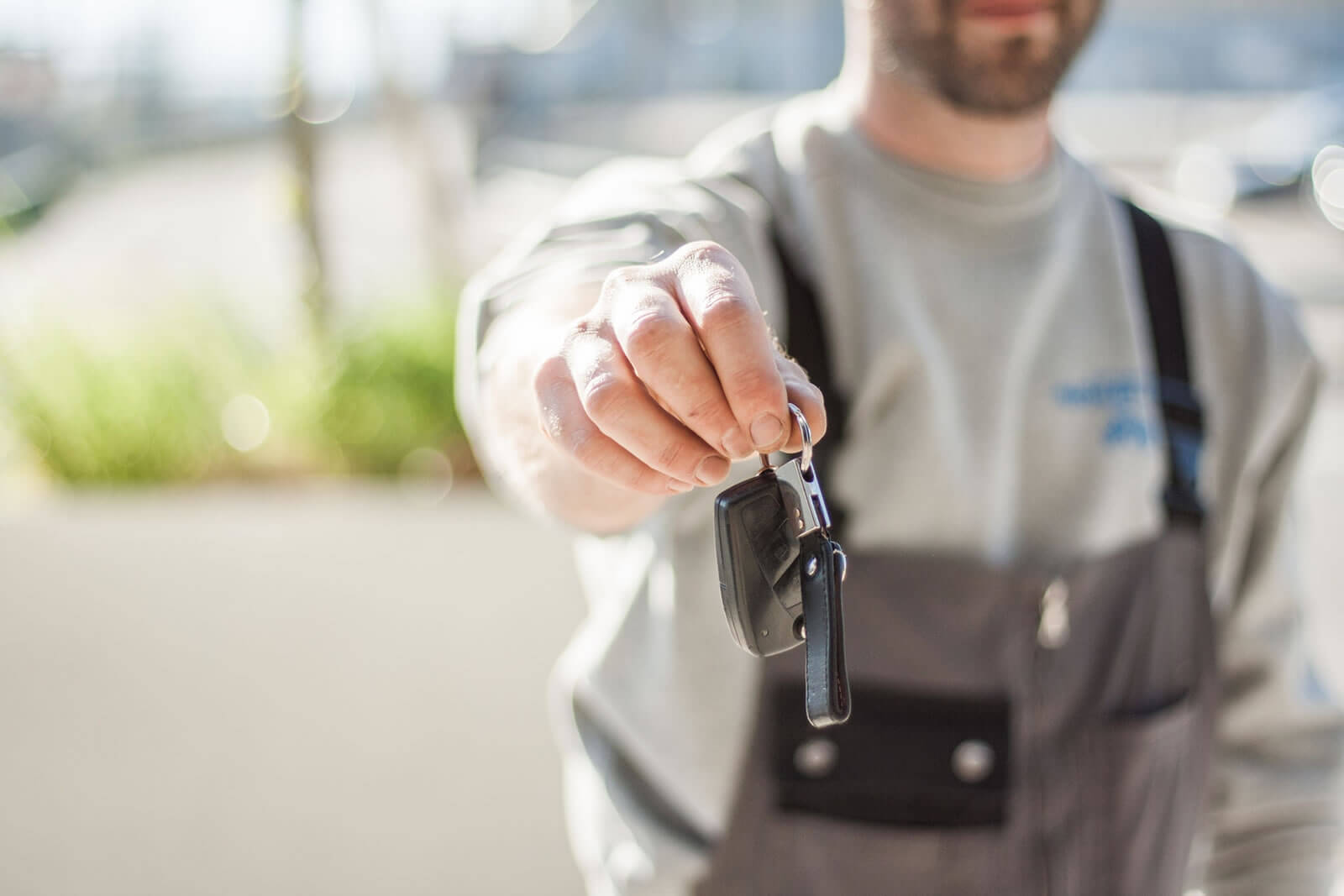 A man with car keys
A freeze in car mobility was amongst the most clear signs that the COVID-19 pandemic had struck the motor vehicle industry. Now that global economies are slowly blossoming again, what do you think consumer behavior and car sales are like? Well. Let's find out.
Overview
The COVID-19 pandemic swept over many industries like a tidal wave, however, the automotive and mobility industries were among those that instantly drowned. Consumers from all across the globe still continue to face severe financial and health concerns and, therefore, mobility is still somewhat restricted in some areas. Many car dealerships were shut down and, in turn, car buying was also grounded to a halt. So much so that sales in China around February 2020 plummeted by 71%, and in April, Europe's automotive market also drastically declined by 80%.
Likewise, April's reports suggested that sales figures had only dropped down by 47% in the US, however, consumer's mobility behavior had shifted dramatically. This was, naturally, expected because most of these commuters had started working from home while others avoided public transportation because of health concerns. 'The Next Normal'
As economies are gradually reopening all over the world, government officials, car dealerships and automotive OEMs need to know what the next 'normal' consumer behaviors are going to look like.
To help answer this question, experts surveyed automotive consumers in the US, Germany, UK, China, Japan, Italy and France biweekly. This survey revolved around consumer behaviors that had a lot to do with car buying, servicing and mobility. Their survey was designed to take into account both current consumer sentiments and the anticipated future behaviors as economies adjust to the next normal.
The findings from the 3rd wave of this survey, compiled during June 16th to 18th, have been summarized in this article.
Car Buying and Servicing
When it comes to consumer behavior of buying cars, the global purchase intent is still 14% under the pre-COVID-19 average. However, experts have noticed a 4% improvement in numbers with respect to their survey at the end of May.
The most significant geographical differences noticed among respondents include:
The US automotive market is down by 26% but is slowly recovering (4% improvement with respect to the previous survey and up by 11% since the first survey).
Europe's market is down by 12% (an 8% improvement since the previous survey and up by 12% since the first survey), where France and Germany have the most significant numbers while Italy and UK are still down by 25%.
China has recovered significantly and they are the closest to pre-COVID-19 numbers.
Japan is still down by 18%, however, they have brought forward a 90% improvement since the previous survey.
The demand for used cars seems to be robust in Asia and the US, while Europe's new car demands have seen the strongest recovery.
Premium car brands and high-income households remain the least affected.
The average duration of delaying car purchases has stabilized and consumers seem to delay their decision by up to 3 months. These delays are typically due to health concerns and they are down by 5% to 10% as compared to the 10% drop in the EU and US.
European consumers are increasingly delaying their purchases because they are waiting for subsidies.
An increasing number of consumers have started demanding discounts that can go as high as 20%, in both volume and premium segments. As a result, manufacturers have started offering discounts on various models.
Across global markets, around 20% to 40% automotive consumers can be seen planning to spend less than what they would have before COVID-19. Additionally, the automotive aftermarket, including how consumers service their cars, is only offset by health concerns and is slowly catching up with the rest of the industries. However, it is anticipated that the next normal will entail more DIY work and an increased rate of online ordering of parts and other services.
Car Mobility
During the peak of the crisis, mobility across all modes had shrunk to 62% of all respondents traveling less, if at all. However, the numbers are slowly picking up across all regions even though most of the respondents would prefer private vehicles over public transport.
Since private vehicles are an attractive option, at least half of the respondents said that they would prefer extending their use of vehicles to replace trains and airplanes. Still, it remains quite unclear whether car mobility or buying will return to its pre-crisis pattern.
For this reason, all consumers and stakeholders should adapt their approach with purchases, sales, lending from financial institutions and their overall strategy to deal with the current market.
Let Us Help You Get the Car You Deserve
One of the strategies most automotive customers are employing is getting a car loan. Do you think this strategy doesn't apply to you because you have an outstanding student loan or debt consolidation loans? Well, there isn't any problem you can overcome without a little planning.
If you partner with CarLoan.com, you will find that getting a car loan for bad credit, no credit or good credit has never been easier. All credit scores are welcome for our services and we can help you get an auto car loan in just 60 seconds!
Visit CarLoan.com today to research current car loan rates, touchless car loans, online car loans, car loan calculators and so much more.