COVID-19 Drove the Market for Used Cars Online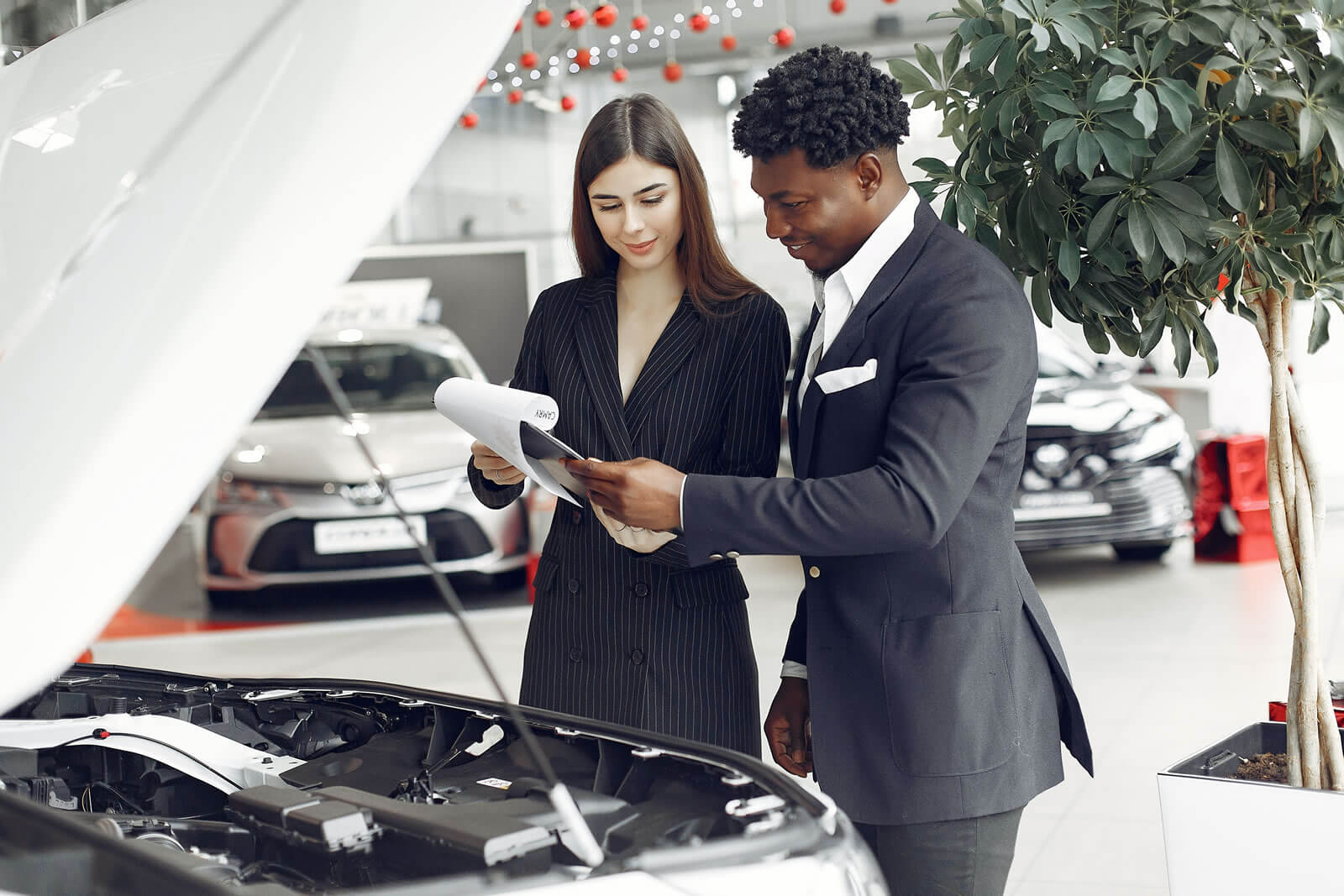 A car salesman reading documents
For the past few years, tech companies have given it their best to disrupt the market for used cars in the same way AirBnB disrupted the hospitality industry and Uber disrupted transportation sectors.
However, time after time, these attempts were met by a wall of skeptical consumers who preferred to touch, inspect and test drive their cars before investing in them. Still, people had already taken the leap of faith when it comes to buying food, appliances and clothes online, even though most of these don't include expensive second-hand options.
A handful of companies are now trying to rise to the challenge, for example, Vroom Inc, the online car marketplace. A month ago, this company had filed all of their documents with the U.S. Securities and Exchange Commission (SEC) and were looking forward to a $100 million Nasdaq IPO for June.
Other Major Players
Vroom Inc. was found in 2013 and it was one of the companies responsible for growing an online marketplace for used vehicles. This is also why they were already prepared to experience long-term boosts during the COVID-19 crisis because most automobile consumers were unwilling or unable to leave their homes.
Still, the most dominant player in this market is, without a doubt, Carvana LLC. because they experienced a whopping 800% increase in value since they were listed on the NYSE in 2017. Currently, Caravana is valued at $1.6 billion, making it much more valuable than Vroom, which had an estimated value of $1.5 billion.
Vroom, Carvana and some other similar companies such as Joydrive and Shift provide an end-to-end e-commerce platform that can be used by interested customers to buy used vehicles from their previous owners. These platforms also offer them the opportunity to flip cars for a profit and help seek out new private owners as leads.
Vroom's IPO had managed to experience a boost after a relatively quiet time on Wall Street since the COVID-19 outbreak and the resultant near-freeze in the automotive industry. Even Manheim's popular used vehicles had dropped in the Index by 10% till April and most other car dealerships reported experiencing at least a 50% drop in sales. Naturally, all of these dealerships had sent their workers on unpaid leaves, including Vroom.
A Silver Lining
The forced downtime during the crisis had provided an opportunity for Vroom and its competitors to quickly buy used cars so as to increase their supply to match online consumers' demands, under these new health circumstances.
According to Cox Automotive, the car-trading and publishing corporation, 60% of their past consumers had already expressed interest in switching to e-commerce since they did not wish to visit dealerships. Even though these dealerships had all the necessary safeguards in place, dealing with sales staff and testing multiple cars would just be a very stressful experience.
Alternatively, a June 2019 study conducted by McKenzie found that used car buyers spent at least 40% more time on researching and comparing vehicles they found online with new vehicles. The reason behind this increased time is that most of these consumers are on a tight budget and they have only one shot at assessing the value, reliability and quality of their potential purchase.
It goes without saying that such considerations are redundant when consumers buy new vehicles, especially when the maker has a very strong brand name and reputation. Despite these difficulties, the latest wave of technologically savvy consumers were able to break the last barrier for a competitive online used car market.
What You Should Look Forward To
Companies like Carvana and Vroom are now trying their best to streamline their customer experience by differentiating themselves from traditional dealership lots. Now, these online companies offer interesting services such as delivering your new car to your doorstep or plenty of financing options to choose from. Carvana even took things one step further by deploying fully functional car-vending machines all over the US.
Coming back to the e-commerce model of used cars, this entire process can be completed at an online store. Here, potential buyers can browse through vehicles and read their technical information. However, the innovation we were most excited about was the virtual tour of the exterior and interior of the car.
Without ever actually stepping out of your home, you can easily spot flaws in used cars, speak to your car dealer or even haggle with the salesperson over final prices. Finally, once the transaction has been completed, the vehicle is delivered to the customer with after-sales promotional guarantees as well. These include a week's worth of test-driving with the possibility of returns and refunds and a 90-day warranty.
Final Words
Traditional dealerships can still retain their competitive advantage by hurrying up and upgrading their services with online sales platforms and car delivery services. With the COVID-19 crisis here to stay until a vaccine is introduced, chances are that the auto motor e-commerce industry is here to stay.
Let Us Help You Get the Car You Deserve
While you ponder whether you need to try online car dealerships, how about we offer you a chance to borrow the cost of your future car despite your bad credit history?
If you partner with CarLoan.com, you will find that getting a car loan for bad credit, no credit or good credit has never been easier. All credit scores are welcome for our services and we can help you get an auto car loan in just 60 seconds!
Visit CarLoan.com today to research current car loan rates, touchless car loans, online car loans and so much more.